Chatbot or not chatbot ?
What are their advantages and limitations for a lead acquisition strategy?
Democratized since 2016 thanks to Facebook, conversational chatbots generate 3 billion users per month. From lead acquisition to customer service, chatbots are everywhere, representing a real revolution for companies and their customer relationship management. But, what exactly is meant by "chatbot"? How can they generate leads and what are their limits? According to a study, 55% of companies that use chatbots generate higher quality leads. Thanks to the experience of our experts, discover in this article the specificities of using chatbots for a lead acquisition strategy.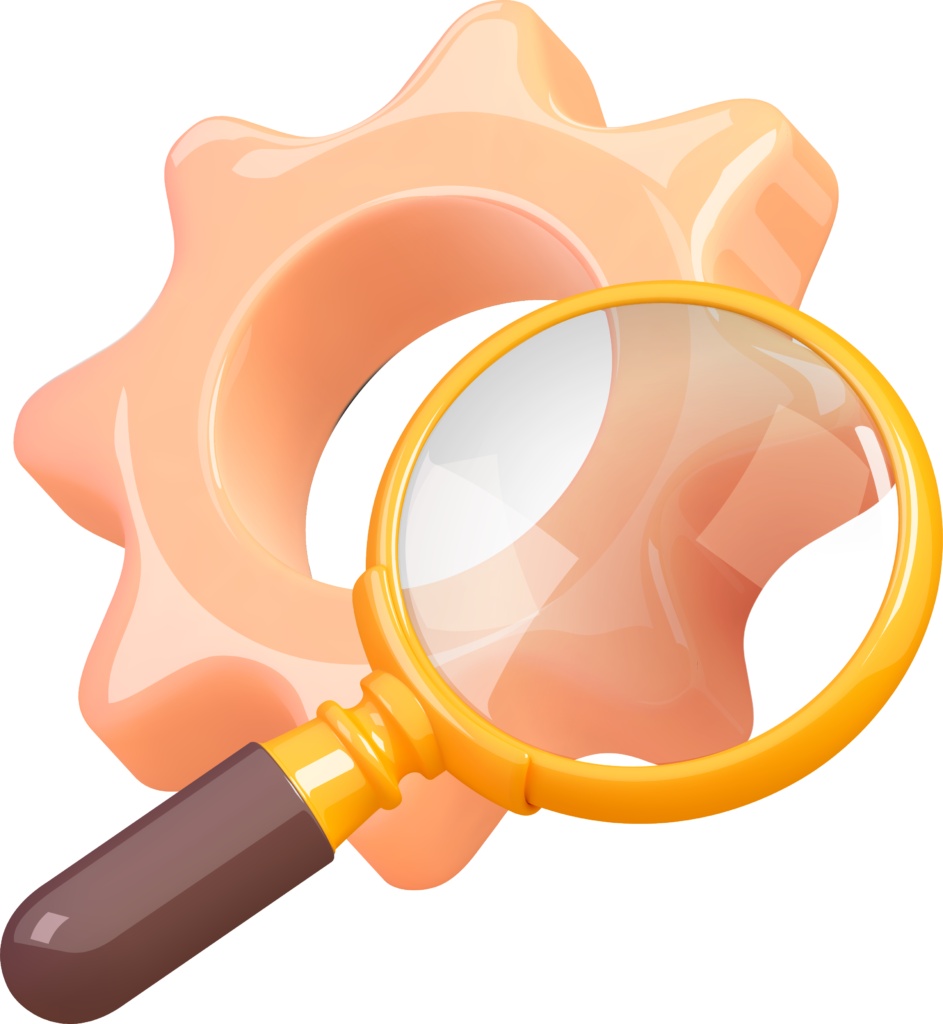 What is a conversational chatbot?
A chatbot is a software or computer program that simulates human conversation via text or voice interactions. Users, both from B2C and B2B, are increasingly required to interact with virtual assistants to solve multiple simple tasks. From a business perspective, it generates a reduction in overheads, better management of the organisation and employee time, proactive interactions with customers 24 hours a day, accurate data… The advantages seem multiple…what about it ?
1- The use of chatbots to generate leads
In addition to responding and guiding the customer instantly 24 hours a day, the chatbot also makes it possible to generate leads. It is an alternative to landing pages which are, as their names suggest, fixed pages with text and a form to collect information about Internet users in order to respond to their request and convert them into leads. The chatbot, meanwhile, makes it possible to engage into a conversation with the user, to answer his questions, to guide him in a more human way. It is therefore a guarantee of quality.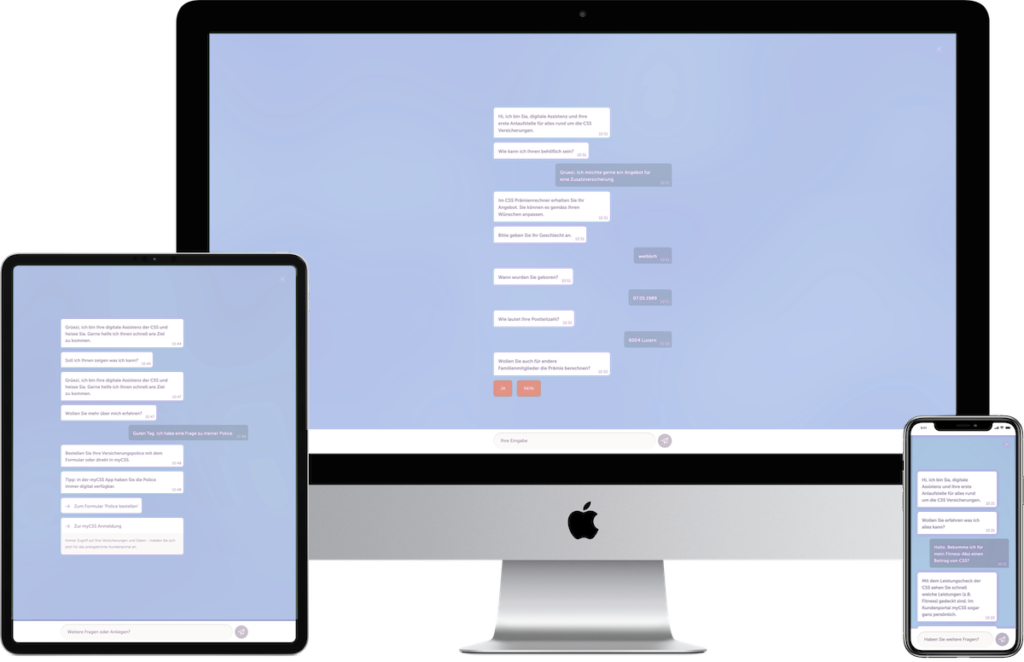 2- The acquisition of more qualitative leads
The chatbot makes it possible to generate more engaged leads. Indeed, thanks to this agent, the conversation is more advanced than via a simple form filling. The user usually already has an idea of what he is looking for and he takes the time to answer questions so that we can guide him at best, contact him, etc. Then, the chatbot is an interactive format that encourages personalization. The relationship is almost human and therefore more personalized, and the user feels a closeness that allows him to detail more about his situation, his request and which thus allows to obtain more information. This data will help sales departments or call centers who treat them to have a good prior knowledge of the situation and, so, the best chances of turning the prospect into a customer. The use of the chatbot also makes it possible to requalify an audience via large volumes as is the case, for example, on Facebook. Finally, it is possible to do many AB tests on what are the sentences, words of conversation that best work.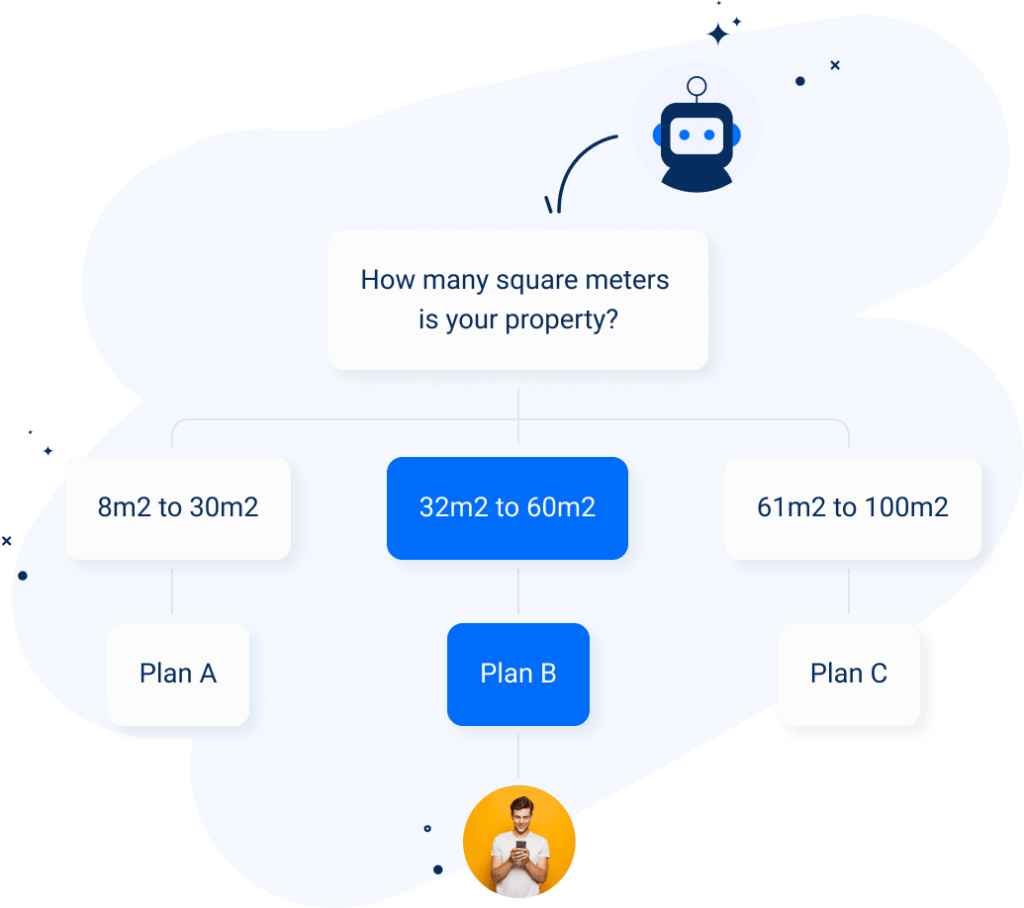 3- But challenges to take into account
Even though chatbots are greatly useful in generating qualified leads, there seem to be some limitations or at least some challenges to face. Indeed, if the lead is more engaged with chatbots, it is also rarer. The conversion rate is lower than the one of a traditional lead. The prospect is certainly more engaged but also more difficult to have. This also impacts the acquisition cost, that will be as expensive as the traffic (raise from 25 to 30%). Finally, the chatbot is a format that is quite used on Facebook because it performs well on this social network but this is not the case on all channels. Depending on the acquisition levers used (native, ads, google etc.) its performance will vary.  
Therefore, the use of chatbots makes possible to have a more qualitative marketing operation even if it turns out to be more costly. It is also not suitable for all acquisition channels neither can it be deployed across all geographies areas. It requires a special expertise, which is why our specialists bring their knowledge in order to make the most of it for the deployment of your lead collection campaigns. Currently, we are fully using it in the mutual insurance sector and we are going to deploy it on all our other industries in the coming months. Our wish is to become the first agency in Europe and in the United States to be able to offer the most complete and wide range of lead generation services via chatbots and classic landing pages, deployed on all the most powerful levers. 
CONTACT OUR EXPERTS FOR MORE INFORMATION: