Lead generation Marketing: 2023 trends
For both B2B and B2C, lead collection is essential in the customer acquisition process. This is the first, and perhaps most important, step in the sales funnel. With the diversity of platforms and tools available, the world of lead generation is constantly evolving. There is certainly no shortage of new marketing trends and it is more important than ever to keep abreast of the latest news and future developments in order to adapt your strategy and generate qualified leads. Explosion of Tik Tok and reals, emergence of new influencers, power of AI, development of marketing automation…Lead generation has changed dramatically in recent years, especially during the COVID-19 outbreak, and new lead generation trends have emerged. Changes that brands are facing and must adapt to optimize their marketing strategy and thus remain competitive. Discover 5 trends of 2023 in terms of digital behaviors and lead generation strategies!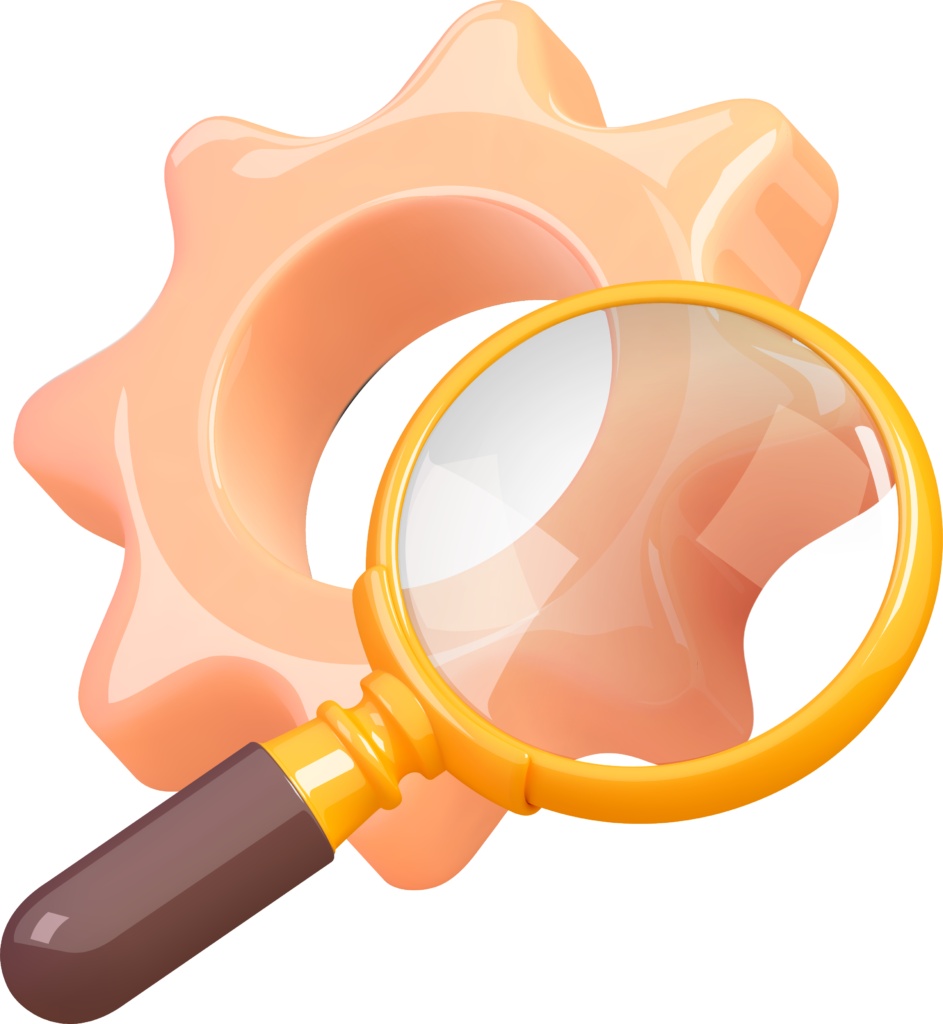 What is the future of the lead generation?
While personal relationships and word-of-mouth referrals will never go out of style, organizations are looking for more targeted ways to reach prospects. Currently, 50% of sales time is spent on leads that will never convert into sales. More than ever, brands understand the uniqueness of each candidate and the importance of developing personalized approaches to convert them into qualified leads, especially thanks to the power of AI. Mobile marketing and influencer marketing trends also tend to grow in order to significantly increase lead conversion rates. Data analysis and the use of new analytical tools will allow companies to fine-tune their decision-making. Companies must constantly monitor and analyze new developments in terms of digital behaviors to adapt their strategies.
1) The explosion of Video Marketing.
Have videos become the new standard in terms of digital marketing? In 2022, more than 28 billion devices were connected to the web, and video made up 82% of all IP traffic. Video content has evolved into a universal format perfectly adapted to the lifestyles of users who spend more and more time on their phones. (long means of transport, traffic, confinement etc.). Proof of this is the explosion of social networks such as Tik Tok, which has attracted about 340 million new active members per year over the period 2018-2022. Having surpassed Instagram in 2021, the success of the platform is due to the concept based on sharing short, intense and dynamic video clips. Indeed, users are now looking for quick information, to ingest in a fun way. What could be better than video, which has become a powerful and effective strategic channel to capture the attention of Internet users and take advantage of it for its business strategy. In 2021, 86.9% of French people already prefer to watch videos when they connect to the internet. The trend does not tend to weaken in 2023 and social networks have understood this, hence the development of "video zapping" of Tik Tok, Instagram Real, Youtube and its Short etc. It would therefore seem obvious that it is necessary to bet on the creation of videos to impact more Internet users. The video marketing is a way to boost sales. Brands now use a range of video content, including live streams, short informational videos, webinars, demonstrations, and more. Video has a real influence on the purchase decision because it allows the customer to obtain information about a product or service quickly but also creates proximity with the prospect. Right now, an average person spends more than 2 hours a day browsing social media feeds. This makes it a great way to get more brand recognition, likes and shares, and more leads. Unlike written content, video engages and impacts the viewer more, thus increasing the visibility of his brand with his audience. 
2) M-marketing or Mobile Marketing continues its momentum.
Nearly 1 in 2 French people (48%) now shop via their mobile in France. The use of mobile among consumers has become essential in terms of information searches, purchases and customer service. According to the survey conducted by Hootsuite and We Are Social, there are 93 million new mobile users, up 1.8% in the last 12 months of 2022. Another speaking figure: 92.1% of users access the Internet via their mobile. The journey must now be done and thought online and especially in mobile version. Therefor, it has become central for many leading brands to rethink their communication formats. As the number of smartphone users around the world continues to grow exponentially, more than ever consumers are turning to mobile apps, social feeds and immersive technology to receive their information online, orient themselves, and communicate. 7.7 billion people are expected to own smartphones by 2027, it's time to say goodbye to traditional marketing formats and move towards interactive and square format marketing. 
3) The trend of Marketing automation
Another trend observed in recent years and which tends to intensify: automation. Automation software uses technology to help you target the right audience with the best content. It also saves time and money, as they help organize potential leads effectively and allow teams to set up an organized and regular scenario and process. By reducing the time you spend on mundane or repetitive tasks, you can put more energy into other projects and missions to boost your growth.
There are different areas of automation that you can bet on in 2023. Here are the main ones!
Large professional network, with 660 million personal profiles and 30 million companies. LinkedIn is one of the best platforms for generating leads, especially for B2B marketers. 79% of B2B marketers believe LinkedIn is an effective source for collecting leads. A HubSpot study also found that the platform was 277% more effective at lead acquisition than Facebook and Twitter. Automation software can improve performance on LinkedIn and thus reach high-quality leads faster. Putting lead generation on "autopilot" to be able to have more sales conversions.
Instagram is also a good way to collect qualified leads. The platform now generates four times more interactions than Facebook and convinces 80% of users to buy a product or service.
Email channel automation:
Did you know that more than 75% of email revenue is generated by personalized campaigns? But, without automation software, it would be impossible to use personalized emails at the scale required to see results. Using this type of software is a major lead generation marketing trend because it allows you to customize your marketing funnel and tailor it to your audience.
Understanding the customer journey and adjusting your processes accordingly is essential in marketing. This can help you increase your conversion rates and ensure that subscribers receive relevant and interesting content.
The use of Chatbots in the collection of qualified leads tends to grow more and more. As requests for 24-hour customer support increase, many companies are starting to embrace this technology. Thus, 80% of companies now plan to use them both for their customer service and as a lead collection tool. Despite concerns about the lack of human agents, consumers are open to chatbots and believe they improve their experience through faster response time and high levels of information accuracy.
As technologies evolve, traditional forms will be abandoned in favor of tools to boost the exchange and set up correspondence and follow-up with the prospect such as chatbots. To learn more about chatbots and how they can help you collect leads, find our dedicated article.
4) The importance of interactions and content personalization
Consumers are confronted with online advertisements on a daily basis. So, if you want to stand out, personalization is paramount. Your audience expects tailored and personalized messages and content. And the trend is intensifying. Statistics indicate that 60% of marketers now believe that personalization is a key strategy for generating leads and getting more high-quality leads. Increase your InMail response rate by using a personalized and eye-catching subject line for the LinkedIn post or in your emails. The main thing is to broadcast original, impactful content adapted to your target.
Personalization allows your audience to feel unique and have a connection to your brand. You can dramatically improve ROI and engagement by creating detailed customer profiles, segmenting, and personalizing their experience in different ways. This is why, before any campaign is set up, our teams carry out a due diligence audit in order to know your audience and adapt the communication channel and content.
Finally, another trend in 2023 will be to focus more and more on interactive content. Several studies have shown that embedding interactive elements in content can generate a much more positive response, including a click-through rate of over 73%. Companies are now using interactive infographics (GIFs etc), quizzes and surveys, polls, interactive emails, and YouTube videos to grab their audience's attention. This can work very well to boost engagement and generate more leads.
In addition, the widespread use of voice search has transformed the way search marketers optimize websites to rank them based on targeted keywords. This is one of the most important trends shaping the world of digital marketing today. Voice search marketing is all about using your voice to interact with your audience. This is when you speak directly to the user to boost engagement and increase conversions. It's a fascinating way to get results and improve your brand's visibility in the digital world. But you can only take advantage of it if you are aware of its opportunities.
5) 100% GDPR compliant marketing
Following the various scandals about the exploitation of personal data, consumers are now keen to take precautions when it comes to giving their authorization and tracking of information through cookies, registration to pages via social networks, etc. 85% of iPhone users with iOS 14.5 have disabled the authorization of App tracking requests.
Proof that while consumers are more concerned about the use made of their personal data, they are not against the idea of this information being used to improve interactions with a brand and a better experience. From a customer relationship point of view, the challenge for companies is no longer to know how to collect as much data as possible, but to identify and use those that bring real added value in the personalization of the customer relationship. From a lead acquisition point of view, the objective is to reconcile the implementation of campaigns with compliance with GDPR standards for peace of mind of process.A new era begins for the exploitation of user data. Google's announcement to abandon the use of third-party cookies in 2023 in favor of a less intrusive method (federated learning by cohorts) demonstrates that brands will have to rely on the data they will be able to collect by themselves, (Zero-first party data) Be creative and transparent to encourage your customers to share their personal data with confidence and, At the same time, strengthen their relationships through a give-and-take exchange. In other words, getting to know your customers, their interests and their buying journey in near real time will allow you to adapt quickly, innovate without the risk of mistakes that cannot be quickly corrected, consolidate and even increase your market share.
At Vertigo Media, we support you every step of the way to identify your potential customers in order to better convert them. Our experts help you set up your qualified lead acquisition campaigns so that you can benefit from all the technical and human know-how of an agency specializing in intentional lead collection in 20+ different sectors. To discuss your project with us, write to us!
ASK OUR EXPERTS FOR MORE INFORMATION